Wednesday, September 30, 2015 / by June Quilantang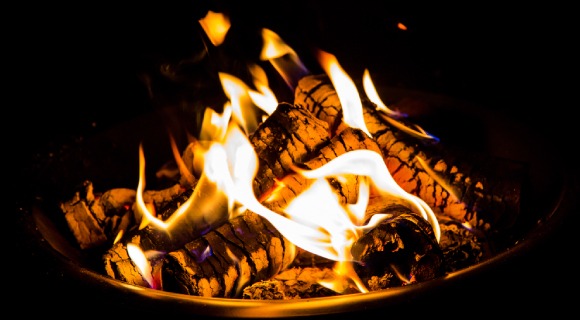 the perfect time to enjoy your outdoor space. Gather your friends and family and make the most of the cooler season with one of these fun outdoor ideas.
Gather Around the Fire -- From a portable fire bowl to an elaborate built-in structure, there are fire pit designs to fit every budget. (Your town may have rules on where or if you can build a fire pit, so check ordinances first.) Use your fire feature to roast marshmallows or stay warm while you swap stories under the stars.
Host a Movie Night -- Revive the drive-in movie concept in your own backyard. Prepare for your outdoor movie night by stringing a crisp white bed sheet between trees or tacking it to a fence. Then find a clear spot for the projector. Once the sun sets, grab a blanket and a few snacks, and let the entertainment begin.
Enjoy Fall Grilling -- There's no reason to write off the backyard grill just because there's a chill in the air. Have a few friends over for a fall cookout, complete with grilled seasonal veggies and a potluck dessert. An outdoor heater or chimenea can supplement the warmth from the grill, or spread out a couple blankets for friends to cozy up with if necessary.
Throw a Tailgate Party --
Fall weekends belong to football, so why not host a backyard tailgate party? Broadcast the game outdoors by setting up a TV in the garage or under a small tent. Then plan a simple themed menu, decorate in team colors, and create a playlist with feel-good tunes.